2012 Softball Tournament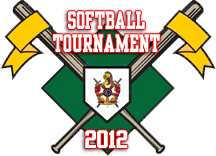 The 2012 Softball Tournament, Day 1, is officially over! Thanks to all the chapters who participated in making this one of the best tournaments yet!
7 teams descended on the hallowed grounds of Veterans Memorial Field in Waltham for an action packed day. The games started at 8:30am for the Massachusetts teams, and both out of state teams (Connecticut and Keene, NH) played later in the morning at 10. The games went well into the evening, with a conglomerate of Middleboro, South Shore, OCD and Phoenix taking 4th Place, and Benjamin Franklin placing in 3rd. Due to time constraints, Connecticut and J.G Whittier will be playing for the championship on Saturday, August 11th at a neutral location to be determined later. Please make sure to come and support J.G as they defend the honor of Massachusetts DeMolay!