Legion of Honor Investiture: December 2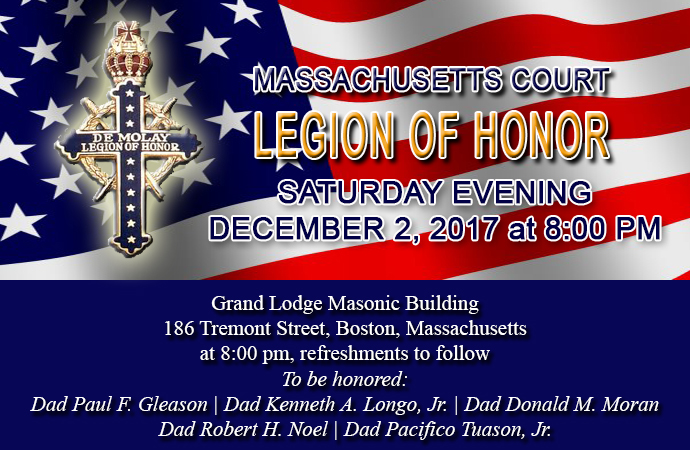 Join Massachusetts DeMolay in honoring several men for their outstanding contributions to society in general and DeMolay in particular at the Legion of Honor Investiture on Saturday, December 2, in the Grand Lodge Building in Boston, MA. The public ceremony begins promptly at 8:00 pm in Ionic Hall on the 5th floor with the private section beforehand. A collation will follow the investiture in the lower apartments.
We will be honoring Dad Paul F. Gleason, Dad Kenneth A. Long, Jr., Dad Donald M. Moran, Dad Robert H. Noel, and Dad Pacifico Tuason, Jr. With the expected crowd, we ask everyone who plans on attending to RSVP through the link below so we can have an accurate headcount for collation.