Mother's Brunch: May 13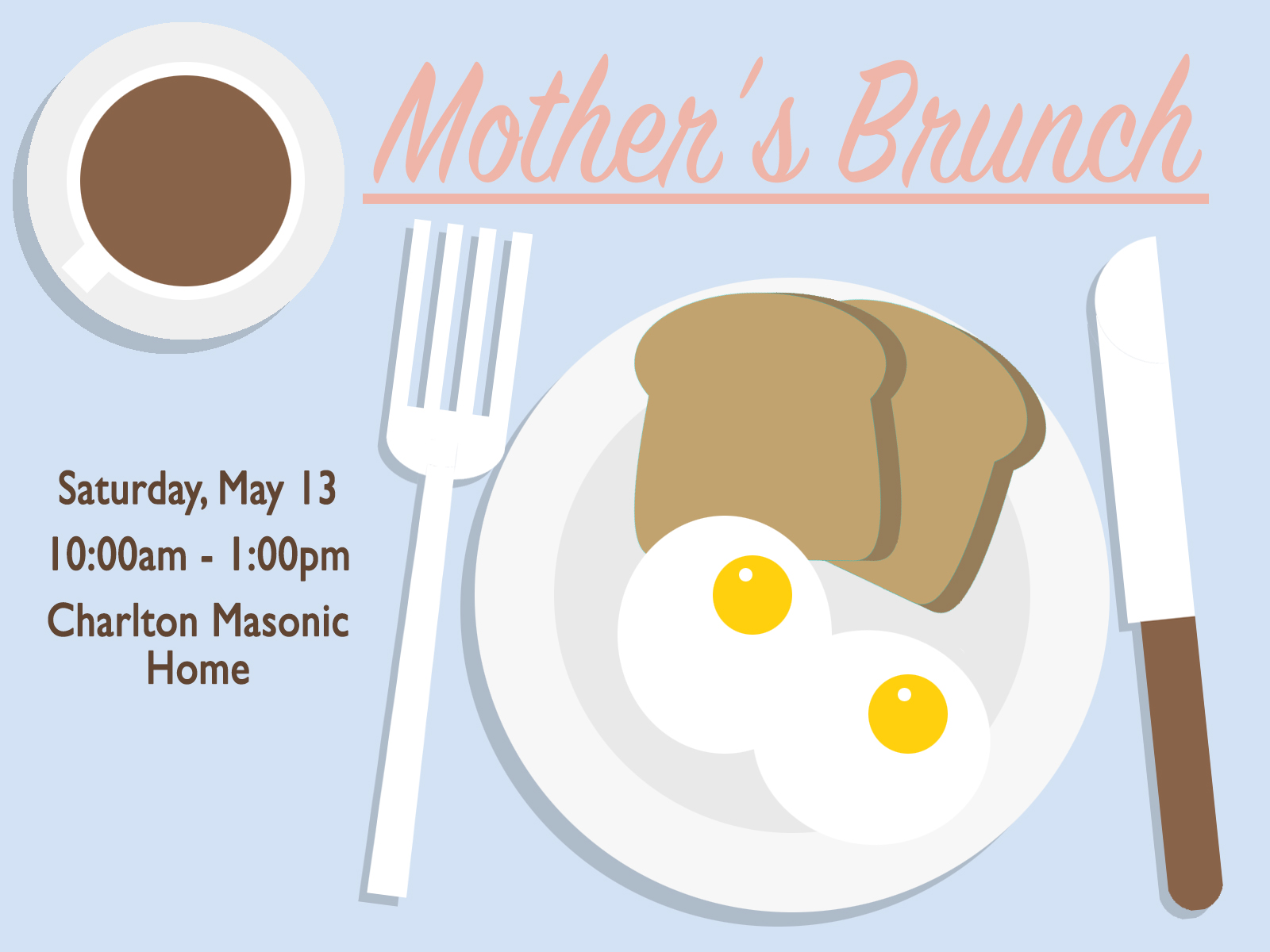 The first precept of DeMolay is love of parents. The Flower Talk teaches us of the importance of honoring motherhood. Massachusetts DeMolay invites you and your mother to the Mother's Brunch on Saturday, May 13, at the Charlton Masonic Home in Charlton, MA.
All guests will enjoy a delicious brunch served at 10:00 AM, followed by a special presentation of the rarely seen Mother's Degree by the State Officers. After the degree, everyone is invited to enjoy some coffee and pastries at collation. The day will be complete by 1:00 PM.
There is no cost for the day. Everyone that plans on attending is asked to make a reservation so that the appropriate amount of food can be provided. Registration ends on
Saturday, May 6. If you have any questions about the day, please contact the SMC, Alex Dyer.