DeMolay University 102: February 18

Ready for round two? DeMolay University is back to teach you how to survive your home life, school life, and DeMolay life! Learn how to strive, whether you are Francis Underwood to Bear Grylls. There's no need to worry if you missed the first session, as all the material is accessible to everyone!
The second session of DeMolay University will take place at the Weymouth Masonic Hall on February 18th and will run from noon to
5:00pm
. Registration ends Sunday, February 12. There is no cost to attend.

To graduate from DeMolay University with a degree in DeMolay-ology, members must attend all three sessions, or two sessions and Congress. At DeMolay University 102, you will gain valuable skills in managing business meetings and managing your survival in the great outdoors. You will also be able to deal with the stress of everyday life and create engaging events for potential members.
DeMolay University 102 Sessions

DM 102-A:Primed & Professional

DM 102-C: Maxing & Relaxing

DM 102-B: F is for Fun

DM 102-D: Calm & Clothed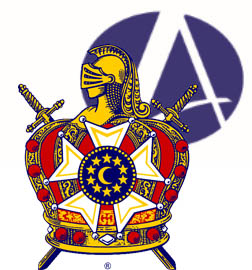 Advisors will meet with Tiffany Markarian of Advantus Marketing to help chapters build a 90-day Marketing Action Plan. Advisors will develop tools to engage centers-of-influence in their educational and public sectors. All advisors able to attend are urged to do so, as the success of this new initiative is dependent on their direct involvement.