Congress 2015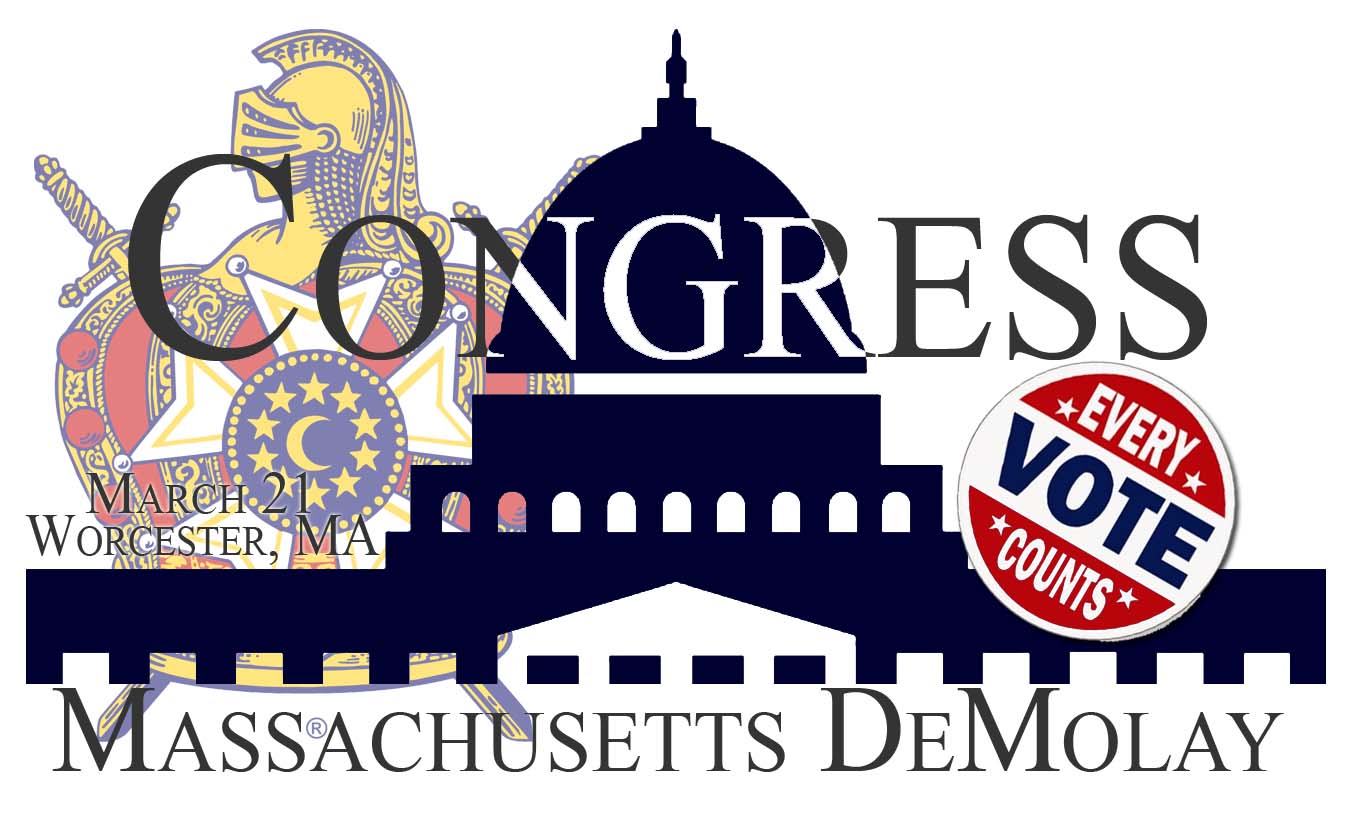 Registration Deadline is March 18th
Congress is Saturday, March 21st, 2015 and that means its time for all of your inner statesman to step into the limelight! As you know Congress is the annual event where the members of Massachusetts DeMolay get to put their thoughts on the table and make any changes they deem worthy to our Constitution. That means that any and all DeMolays are encouraged to attend, whether they are a voting delegate or not. The day will begin at 10:00a.m. and will conclude at about 5:00p.m. that way there will be ample time to get everything accomplished that needs to be done. Congress is set to take place at the Worcester Masonic Building (1 Ionic Ave. Worcester, MA). Registration costs $5 per person to cover the cost of lunch.

In addition to the legislation session, there will be several educational classes that will hopefully help all of you gain a better understanding of the congress process. Several classes will also be available for advisors to attend. On top of all of these fun activities, there will be a degree preceeding the classes and legislation. The degree will start at around 10:45a.m. if any of you have candidates that need to see either the first or second degree, this is the time and place to bring them!
As always active members of Massachusetts DeMolay are more than welcome to submit any pieces of legislation that they want to see brought up. If you or a member of your chapter has a piece of legislation please submit it via email to the Deputy State Master Councilor at william.blake@mademolay.org. In the email please include your call item, name, and chapter. We hope to see all of you there.
Download the current State Chapter Constitution below:

View the current list of call items below: